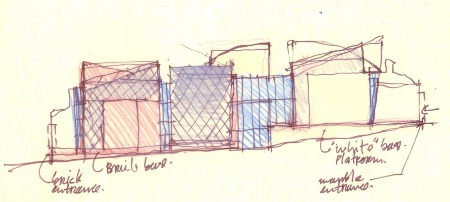 Our design approach is highly collaborative both within our group and across client teams.

What we create is rooted in how we work. We engage collaborately with our clients, and our design process is based in listening to our clients needs and adhering to budget, program, environment, public space, analysis of site, public image and enviromental technologies.

We take a unique approach to each project by listening. Each project is unique and requires solutions particular to it. We listen carefully. Our client's objectives and ultimate goals, determine our methods and solutions so that an effective and smooth transition can be achieved between intent, execution and realization.

Flexibility is of paramount importance in our design approach. Whether the project is large or small, the level of service and attention is the same. Each design must provide our client with the confort that the absolute best has been achieved; aesthetically, efficiently and cost effectively with rapid responce and adherence to schedules.